Our cabinet takeover and garden kitchen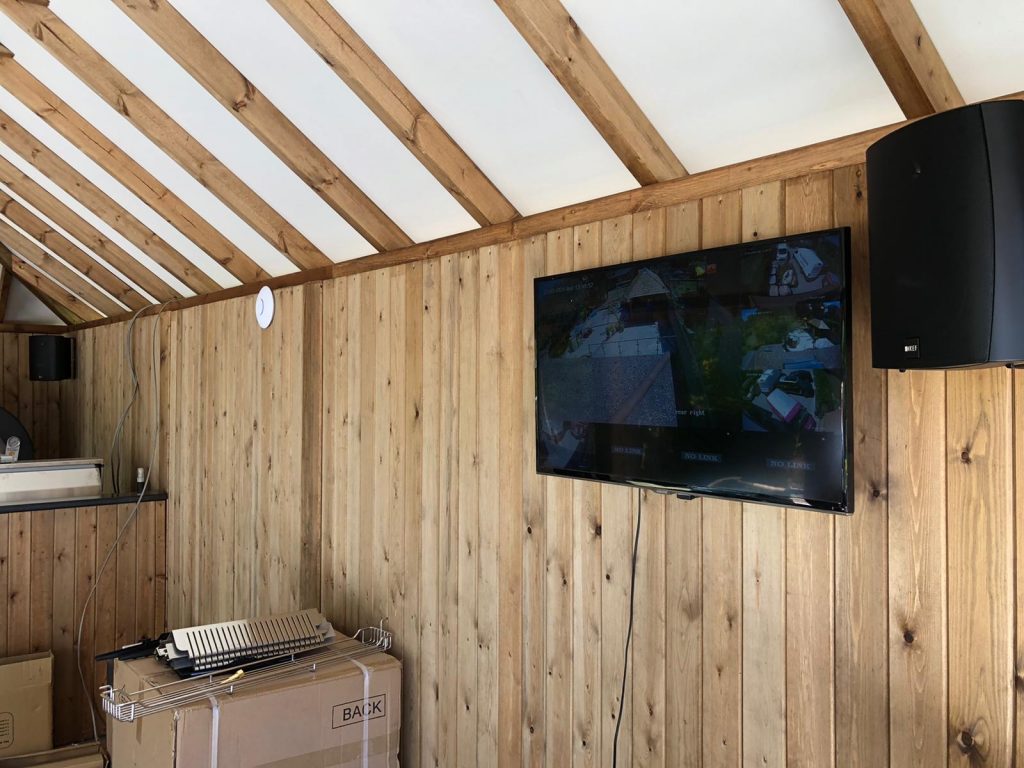 Garden kitchens are a great way to entertain outdoors
Our customer had recently hired a contractor to install a multi-room audio system and video distribution system, but unfortunately, things were not working effectively and the results were rather messy.
The customer, who had already been bitten once, had heard about us through a friend and asked us to come and take a look to see if we could improve the system. It was fair to say that the customer was a little worried, as he had already had somebody that claimed to be a professional installer, undertake a less than perfect job.
We undertook to strip back the cabinet housing, all of the kit and the essential wiring, cleaned everything up and re-installed it to DPP standards. As a result, the customer was extremely happy and everything was working again; even better than before! The customer was so pleased, that they asked us back to upgrade his outdoor kitchen area with speakers, a wall-hung TV and wireless access points.
Suffice to say, this was a great job and we were happy to leave the customer feeling extremely satisfied with our work.
Some of the products used in this project include:
hdanywhere HD distribution matrix
Back to case studies