DPP have the knowledge and expertise to install the best solutions available
Whether you and your partner want to watch a new film, the kids want to listen to their latest tunes on Spotify, or Gran want to watch her favourite gardening programme on TV, then you all can with the latest multi-room audio visual systems.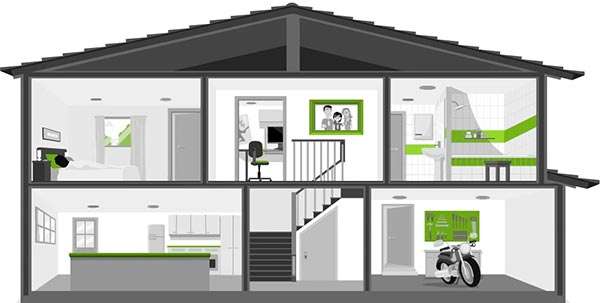 Flexible and high definition audio and video distribution means that AV sources are available anywhere in the home with no loss of quality. Sources such as SkyHD, BluRay and online services such as Spotify, iTunes and internet radio can all be enjoyed anywhere in the home with sound perfectly balanced between surround sound and stereo rooms.
We install some of the world's leading systems and our engineers will advise on what is best for you, your family and your home. Of course, all of this can be controlled through touch pads or remote-control consoles, and they can all be integrated into your overall Smart Home system.