There are many products that you can install easily and affordably to transform your home entertainment and living
Whether you want a super slim screen TV, or a complete home cinema experience, we can make sure you get the best seat in the house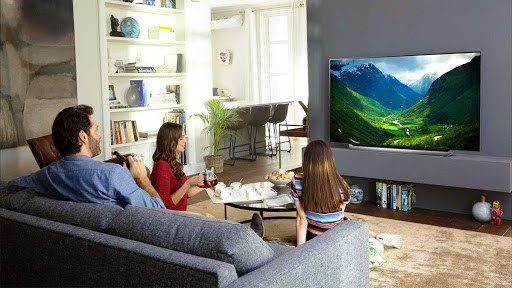 Be fully immersed into your favourite movie, TV show or game with surround sound that will blow your mind, on a super-sizes screen with comfy seating that suits your space.
If you have a spare room, garage space, loft conversion, or even an outdoor space where you'd like to be able to enjoy the best entertainment without the need to leave home, we can provide a solution that suits your needs. Whether it's a dedicated space for movie time, or a hidden surprise, we've got you covered; with solutions that recess into walls and ceilings so that it can be hidden away when not in use.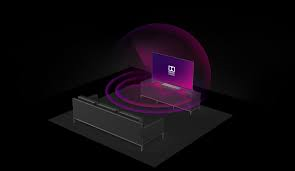 The quality of picture and sound with these new products is quite extraordinary and it really does bring the experience of the cinema into the home – all you have to do is provide the popcorn!
TV screens have been revolutionised to bring the visual experiences to life. Innovations such as the Denon HEOS sound systems deliver immersive audio that can be genuinely described as "awesome".
Once you have the home cinema installed you can stream to your heart's content, depending on who your providers are. These days there is enormous choice in movies, entertainment and sport and if you opt for multi-room audio, you can end all of those family disagreements about what to watch. With the multi-room solution you can play different content in different rooms at the same time.
We install the latest products from leading manufacturers and our experienced and highly trained engineers make sure you get the very best home cinema experience possible.
Our products include Sony 4K Projectors, Celexon automated and recessed projector screens, Future Automation TV bracket lifts, Denon HEOS and Marantz amplifiers, and high quality speakers from Monitor, Audio, Klipsch, Krix, Artcoustic, and Definitive Audio.
Frequently Asked Questions
What can I expect from a home cinema?
You can expect to be blown away and have an experience that's even better than going to the cinema, from the comfort of your own home.
We can supply and install everything from projectors and screens, to sound treatments and comfy seating, making sure that you have the best seat in the house!
I don't have a spare room, but I'd love to experience cinema quality movies. How can you help?
We can give you a cinema experience that fits with your home life by installing a solution that can be hidden away when not in use, or be incorporating great sound and vision into your current living area.
Our bespoke solutions are planned specifically for your space and needs.
I'm worried that my neighbours might complain about extra noise. Is there anything you can do?
Because we create bespoke solutions we can help with sound treatments that can be used to reduce the impact of noise on your neighbours.
Speak to us about any concerns you may have when you arrange your consultation.