Having the power to transform any space with light is now yours.
At the touch of a button, using cutting edge lighting control systems, you can control the light and blind levels in a single room or throughout your whole home using a hand-held remote, wall-mounted keypad control, or through your tablet or smartphone.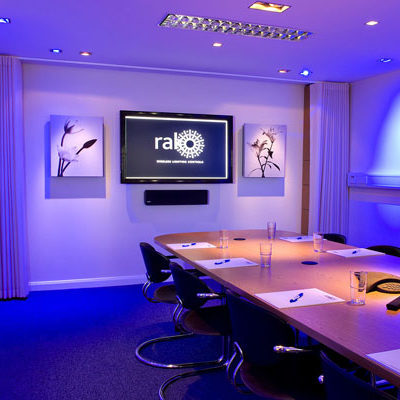 Would you like to be able to turn your porchlight on ready for when you get home?

Maybe you want to be able to turn the kitchen lights off from your bedroom?

Perhaps you'd like to create an ambience within your home with mood lighting and pre-set programmes?

Our bespoke lighting solutions create the perfect lighting for your home that's easy to control.
Create just the right light for any activity or mood and save energy while you do it. Whether it's in the kitchen, living room, bedroom or out on the patio and garden, you can have exactly the right lighting to meet the mood or activity.
DPP can guide you through the process to make sure you get the lighting control to suit your exact needs.
Just contact us for an initial chat.
Frequently Asked Questions
Can I use my voice to control my lighting?
Yes! There are many different lighting solutions that can be controlled by your voice.
This option is really useful for people with mobility impairments and disabilities.
What are lighting 'scenes'?
We create lighting 'scenes' when we dim and raise different lights for different moods or activities. So, if you want to watch a movie, you might dim the lights to get the right ambience.
We can also install multi-coloured LEDs so you can change your lighting colour to suit your mood.
Can I integrate my lighting control with other devices?
Yes! Your lighting can be integrated with your blinds and shutter controls, so that the blinds can raise and lower, either in conjunction with a 'scene', or via the same technology and using the same remote control or touch-screen device.