Automated gates and intercoms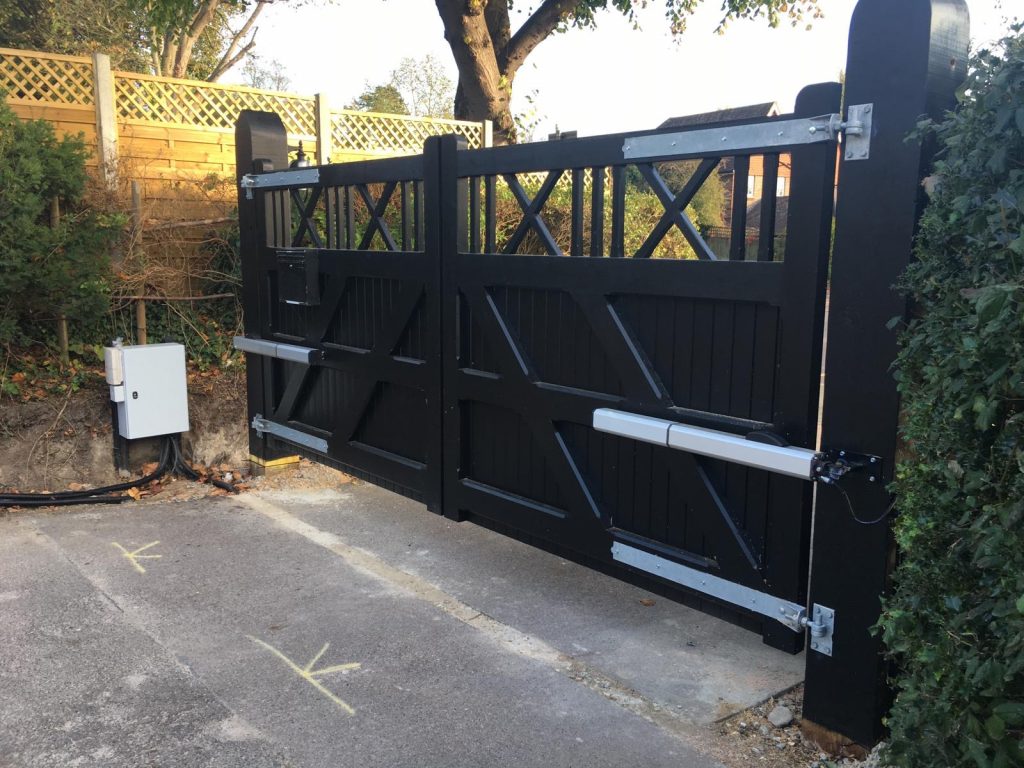 Automatic gates and barriers with an intercom system are a great way to protect your property
Our customer's house was surrounded by a large plot of land with gates installed at the front of their driveway, but every time someone wanted to come in, they had to go outside to open the gates for them, so they were looking for a solution that meant that they no longer had to do this.
We installed a gate automation kit to their existing gate (which was still in good condition, so did not require replacing) and a video intercom system that allowed them to see and hear who wanted to enter the property, and at the press of a button, automatically open the gates for their guests.
Our customer was so pleased with the finished product!
Some of the products used in this project include:
Back to case studies